What You Need To Know About Substation Transformer In 2022
A substation transformer is the core of a power substation. Daelim Belefic can produce substation transformers based on ANSI/IEEE, CSA, IEC, AS/NS, GOST standards, up to 200MVA, 235kV. Today we will learn more about substation transformers through this article.
---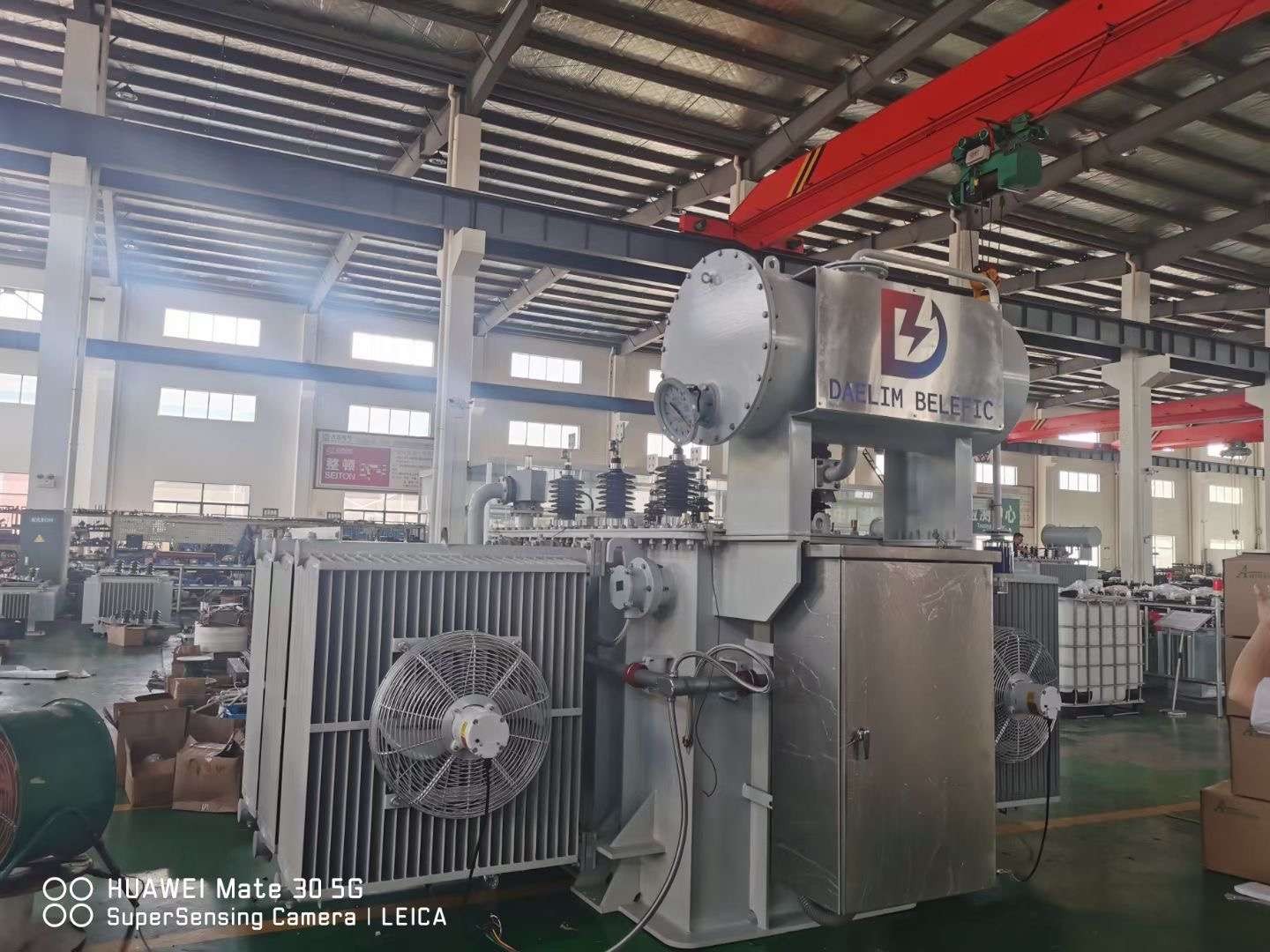 1. What Is A Power Substation?
Power Substation is also called an electrical substation. A power substation is a component of a system that generates, transmits, and distributes electricity.
Substations convert high to low voltage – or vice versa – and conduct a variety of other critical duties. Electricity may travel through multiple substations at varying voltage levels between the generating station and the customer.
There are few types of power substations as below.
Step up substation meaning the power transformer inside of this substation has higher output voltage than the input voltage.
Step down substation means that the substation's input voltage is higher than the output voltage.
Distribution Substation. A distribution station, a site that delivers electricity to consumers or users. Located at the end of the power grid, it is a point on the radial network, which is connected to the substation on the top and the electrical equipment on the bottom. Generally, the capacity is small, and the voltage level is below 35 kV. There are two types, most of which are used for scheduling, scheduling each line, and balancing the load of each line; there are also some independent ones, which play the role of changing the transmission mode.
Underground Distribution Substation. Underground substations include fully underground substations and semi-underground substations. The main building of the all-underground substation is built underground. The main transformer and other main electrical equipment are installed in the underground building. There are only a few buildings on the ground such as substation vents and equipment, personnel entrances and exits, and large-scale main buildings that may be arranged on the ground. Transformer cooling equipment and main control room, etc.
Semi-underground substations are mainly underground buildings, and the main transformers and other major electrical equipment are partially installed in the underground buildings.
In a substation, transformers may be used to convert between high transmission voltages and low distribution voltages or to connect two different transmission voltages. And the voltages level depends on the user's needs.
The electrical equipment in the substation is divided into primary equipment and secondary equipment. The main equipment in the substation is briefly introduced below.
(1) Primary equipment
Primary equipment refers to the equipment that directly produces, transmits, distributes, and uses electrical energy, mainly including transformers, high-voltage circuit breakers, isolating switches, bus bars, arresters, capacitors, reactors, etc.
(2) Secondary equipment
The secondary equipment of the substation refers to the equipment that measures, monitors, controls, and protects the operating conditions of the primary equipment and systems. DC equipment that supplies power to the secondary equipment
Click here to check Daleim Belefic's Power Substation Projects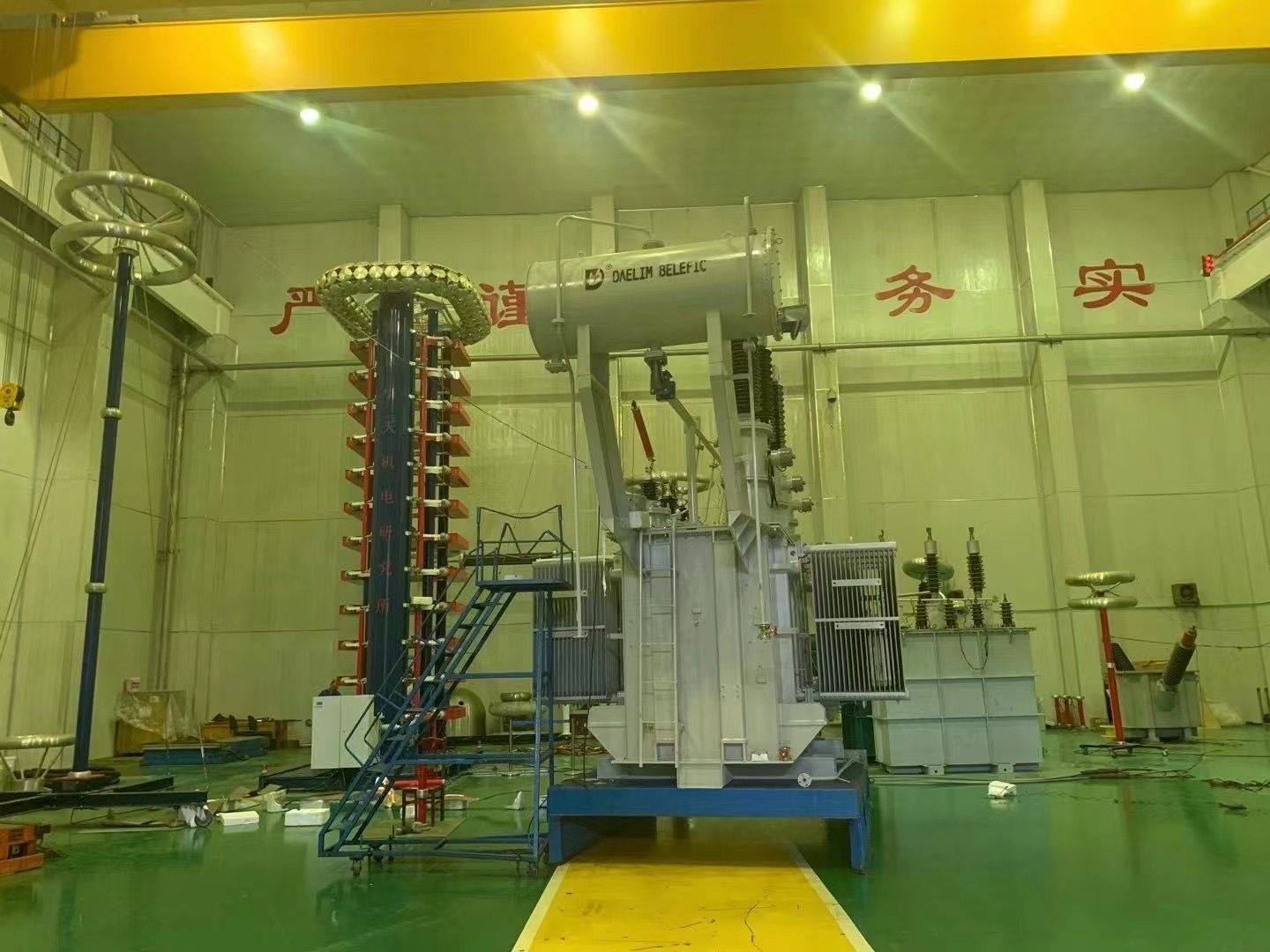 2. What Is A Substation Transformer?
The substation Transformer is the core of a power substation. They transfer the electricity from the input voltage to the output voltage that the user needs. In Daelim Belefic, we distinguish the substation transformer from Generator Transformer and Mini Substation Transformer. Let us check out their difference:
Generator transformer:
Referred to as the main substation (GSU), is the total step-down transformer mainly used for power transmission and transformation in a unit or substation, and is also the core part of the substation. The transformer is the core equipment of the traction power supply system of electric locomotives, and it is also the key equipment to ensure the safe and stable operation of the traction power supply system.
The capacity of the main transformer is generally relatively large and requires high reliability. Although the failure rate of the main transformer is not high, once it fails, it will cause significant losses. If it is light, it may cause equipment failure; if it is serious, it will cause a fire and endanger normal transportation safety. Therefore, it is very important to analyze the fault causes of the transformer and take corresponding preventive measures.
The composition of the generator transformer:
Main Body: The body directly converts electromagnetic energy, which consists of the iron core, coil, lead wire, and insulation.
Oil tank and tank cover: It is mainly composed of tank body, tank cover, tank bottom, accessorise (such as 50 valve, oil sample valve, oil drain plug, grounding bolt, etc.).
Protection device: It is mainly composed of an oil conservator, oil meter, oil purifier, flow relay, moisture absorber, signal thermometer, etc.
Cooling system: It is mainly composed of a cooler, submersible oil pump, fan (shared fan with traction motor).
Outlet casing: It is composed of 25/300 cable-through casing and BF-6/2000, BF-1/1000, BF-l/600, BF-1/300, and other five casings.
Transformer oil: Mineral oil type 2, or vegetable oil (if required).
Daelim can produce up to 200MVA and 235kV. They are usually for public utilities, nnational grid, industrial construction, etc... And Daelim Belefic generator transformers are already working perfectly in Canada, Mexico, Australia, Ecuador, Kazakhstan, etc...
Check out Daelim Belefic Power Transformer.
Mini Substation Transformer:
Mini substations are prefabricated electrical equipment units that include medium voltage and medium voltage switchgear, power and distribution transformers, low voltage switchboards, connection busbars, and other accessories.
A mini substation is a self-contained substation; it is a safe, portable, and space-saving design concept.
A mini substation transformer usually has a rated capacity under 10MVA, with cooling fans that can be designed to 15MVA. A high voltage under 35kV. 44kV is also available.
High voltage bushings and low voltage bushings can be designed by top mounted or side mounted. A bushing cover can be added if needed.
Transformer oil usually uses mineral oil type II, they can work in the ambient temperature of (-40℃ to +40℃). If the project needs environment friendly oil, vegetable oil is also available.
Check out Daelim Belefic Mini Substation Transformer.
3. How To Purchase A Substation Transformer?
Substation transformer is usually bigger than pad-mounted transformer or dry-type transformer, to make sure that the manufacturer can make a suitable solution for you, better to share the detailed information based on different types of projects.
Public Tender Projects:
There should be tender documents from the tenderee, including the technical requirements for the substation transformer, requirements on the manufacturer, requirements on the substation transformer testing, requirements on the certifications, etc... You should share the tender documents with the transformer manufacturer so they can make a suitable price solution with a technical data sheet or reference drawing to support you to win this project.
Daelim Belefic has supported our clients to win hundreds of public tenders during our 15 years of international business. Our substation transformer is designed based on international standards such as ANSI/IEEE, CSA, IEC, AS/NS, GOST, etc... Daelim's professional engineer team makes sure that our technical solution is 100% suitable for project's needs.
With our technical support, plus Daelim's CSA certification, SGS inspection report, IEC standard type test report; way faster production time, and local after sales service. Daelim Belefic will be your best partner for public tender projects.
Replacement Projects:
Replacement projects are replacing the old or broken transformer for the end user, the end user might doesn't know much about transformer technical information. But for replacement projects, our client is usually an electrical service company, they should at least share the nameplate about the old transformer with us.
With a picture of the old transformer's nameplate, the Daelim team can offer a budget price based on that information for the client.
If the client wants a detailed price solution, they should share more detailed information about the old transformer with us. Such as drawing, technical data sheet, pictures, etc... Then Daelim engineer team will take a detailed review and make a suitable solution for the customer.
One more point that needs to be confirmed is the delivery time. We'd better to know the end user's plan of the installation work, so we can make our production schedule to match up with the customer's plan.
Directly Purchase:
Substation transformers are also needed by data centers, bitcoin mining farms, etc... For these projects, users usually need mini substation transformers and usually purchase them directly by themselves.
Similar to replacement projects, if the customer can share their basic technical needs, such as the input voltage and output voltage, rated capacity, and quantity, Daelim can offer a price and production time solution with standard design and configuration.
If the customer has an electrical engineer team, it'll be very helpful for both the customer and Daelim, we could discuss the technical part directly and confirm every detail before sending the purchase order.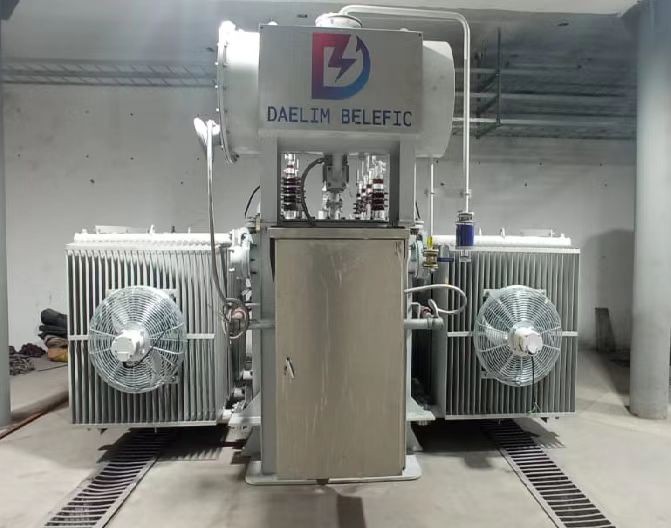 4. Substation Transformer Testing
Daelim do factory routine tests before shipping our substation transformer to the customer, after the all the test items are perfectly done, we will send the test report to the customer for confirmation. After the customer confirm our test for the customer.
Factory routine tests are as below:
• Resistance tests of all windings
• Ratio tests on the rated voltage and all tap connections
• Polarity and phase relation tests at rated voltage
• No load loss at rated voltage
• Exciting current at rated voltage
• Impedance and load losses
• Applied voltage test
• Induced voltage test
• Full wave impulse test
If the customer has special requirements on the test items, such as temperature rise test, lightning impulse test, they will have extra costs. The customer should inform Daelim that they need these tests, and Daelim will add the cost to our quotation list. Or we will do the standard factory routine tests.
Some customer needs CSA certification for the transformer. CSA group can do CSA listed for transformer under 44kV, if the customer wants CSA group to inspect the transformer test and make the CSA listing for their transformer, Daelim will contact CSA group to confirm the cost and time, then add them into the quotation list. Customers can also do the CSA listing after they receive the transformer in their local.
Other customers may want a third-party inspection to their transformer, they will arrange third party companies such as SGS, BV, ANSI IBS to visit our factory and do the inspection work. Daelim also welcomes them to visit our factory.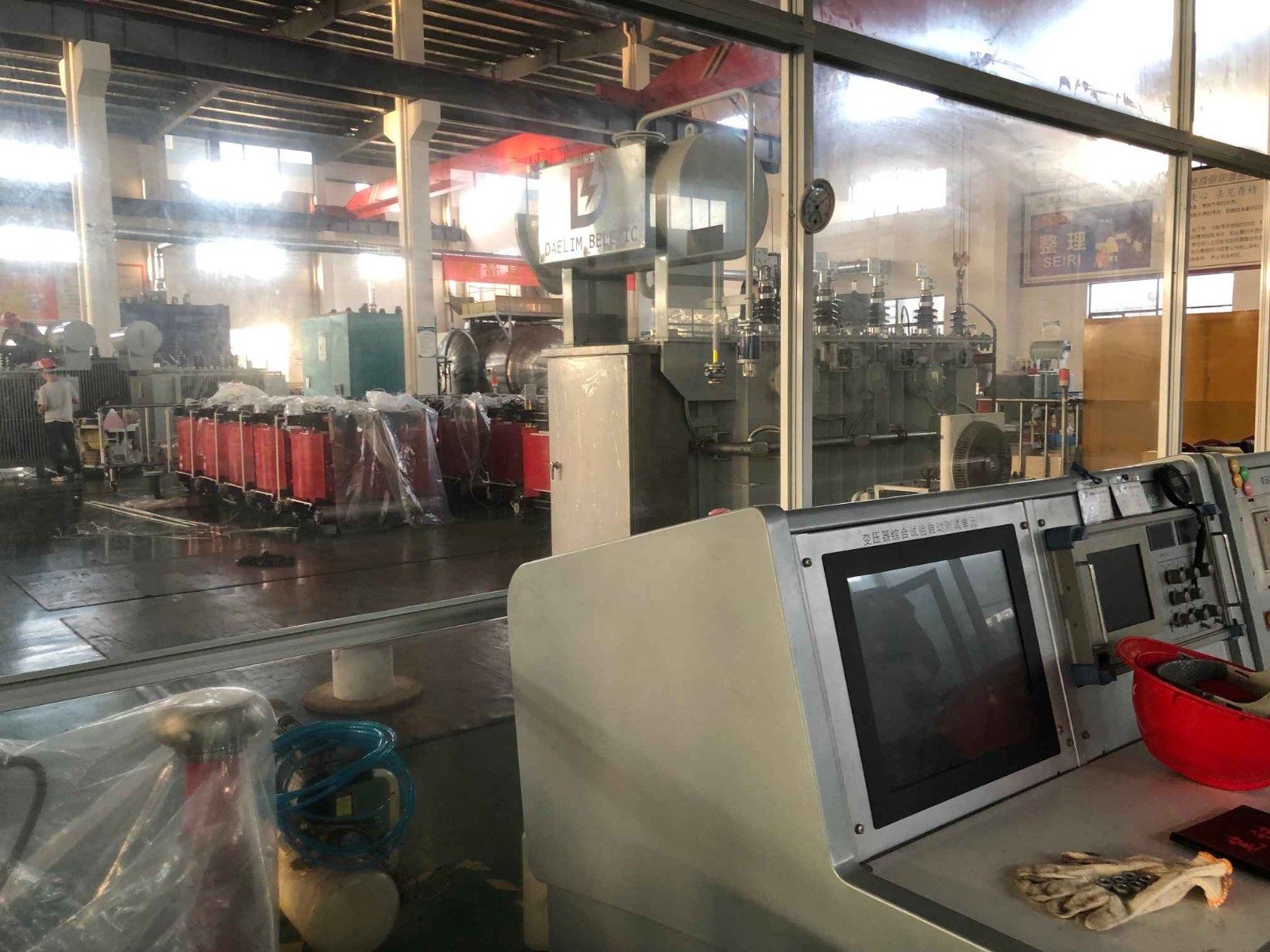 5. Is It Safe To Live Near A Substation Transformer?
As per our introduction, we all know that the substation transformer is a very important part of our electric transmission, industry, economy, and daily life. It is very common to see a substation transformer in our life, near our office, factory, hospital, school, and our community. So is it safe to live or work near a substation transformer? Is a substation transformer harmful to our health?
The answer is, substation transformer is totally safe for our daily life.
The first point that people may worry about is the radiation. Each transformer standard has its requirements for the transformer's radiation, and every transformer must pass the factory routine tests before sending to the customer for installation, so the factory will make sure that the transformer's radiation is under the standard value.
Besides the tests, the substation transformer's radiation is very low that can even neglect it. 220kV substation transformer's radiation is only 19% of a cell phone. So it is totally safe for human's daily life.
The other point that people worry about a substation transformer is the fire or explode problem. For anit fire and explode, substation transformer has their protection system inside and outside.
Inside protection: Substation transformer has insulation materials inside the winding and core, plus some of the transformer use vegetable oil, which with a fire point greater than 300℃.
Outside protection: Substation transformer has fire and explosion-proof system, plus the grounding system, pressure relief valve, etc... Substation transformer is totally safe, even there are fire or explosion, it can be controlled soon by the system.
Welcome to share any of your substation transformer project with us, no matter it's a public tender, replacement project, or direct purchase, Daelim Belefic will support you with our best technical solution and price offer.
---
Related Products
---
Related Article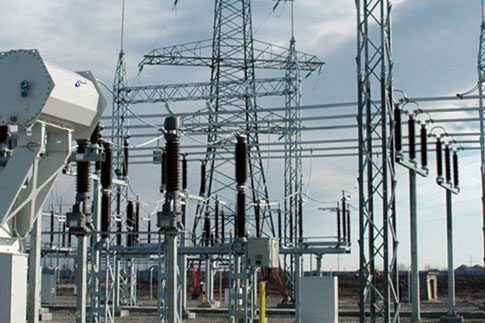 Built in 2016, the 69kv series substation incuding Kaliti-l 69/13.8 mva substation; Cotebie 69/22kv 20mva substation;Kaliti-II 69/13.8kv 24mva substation;