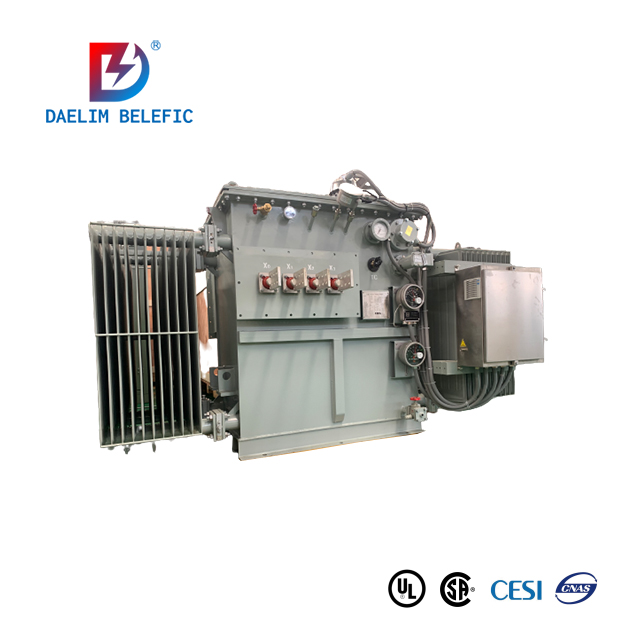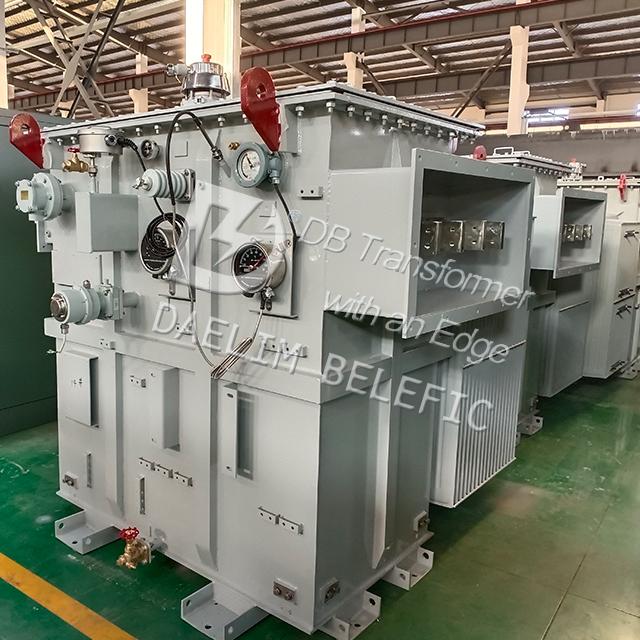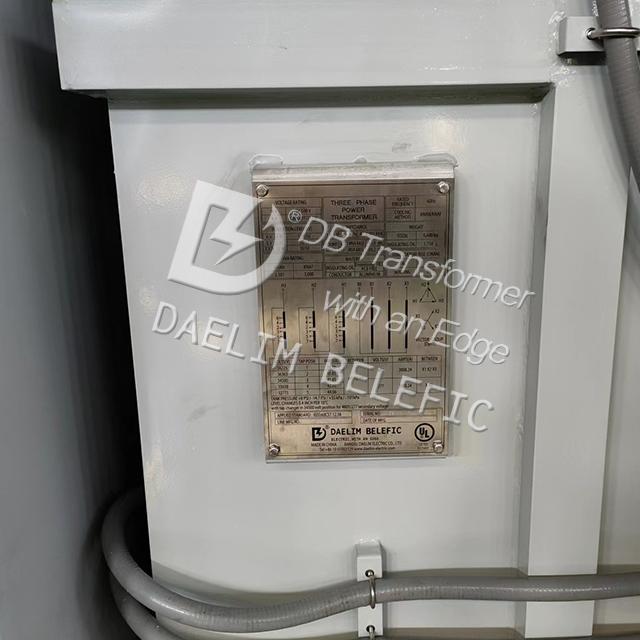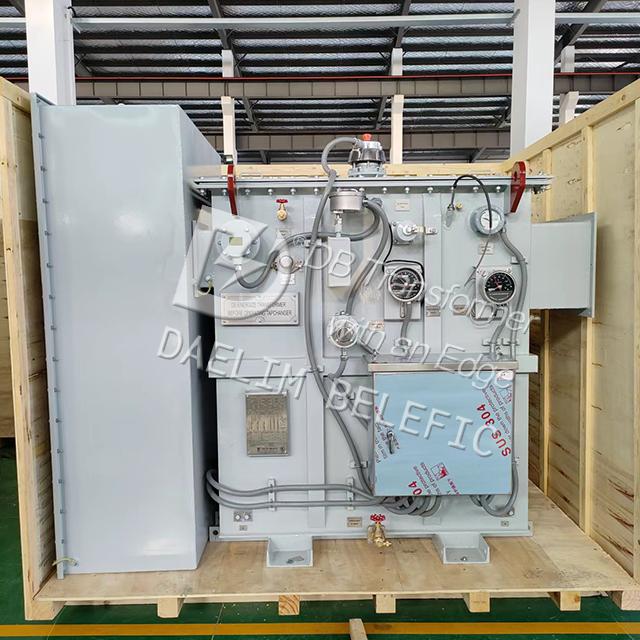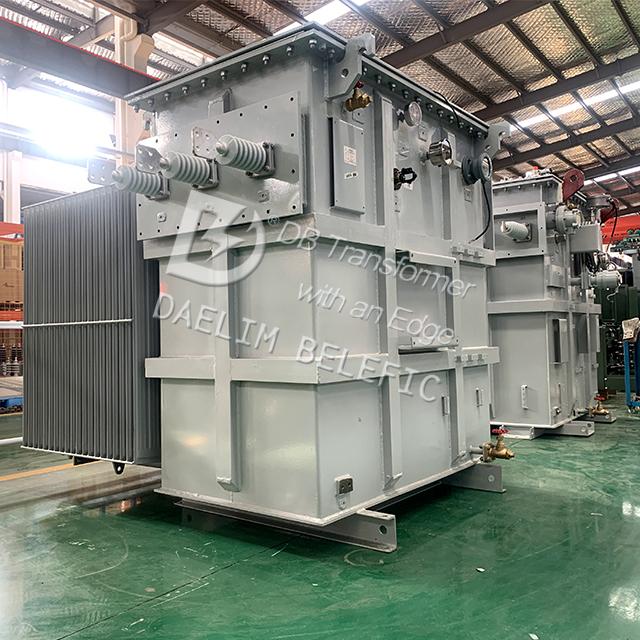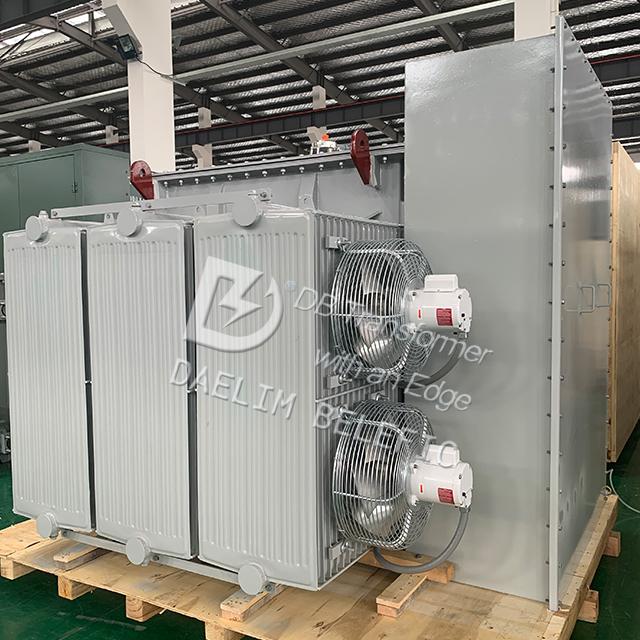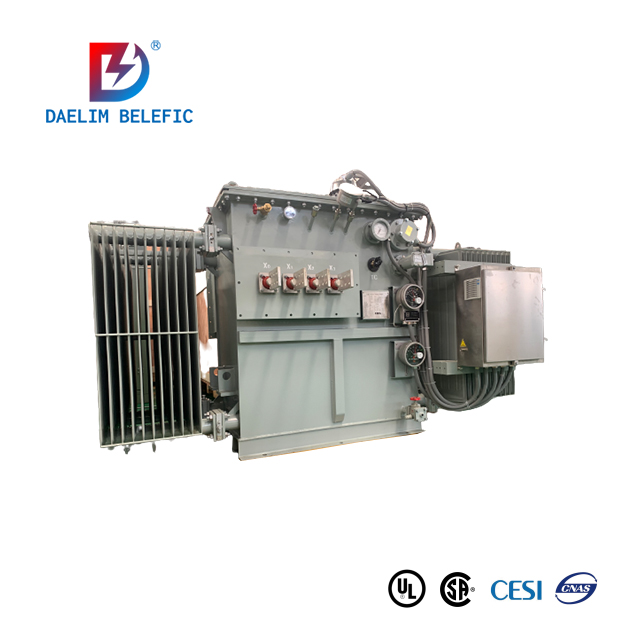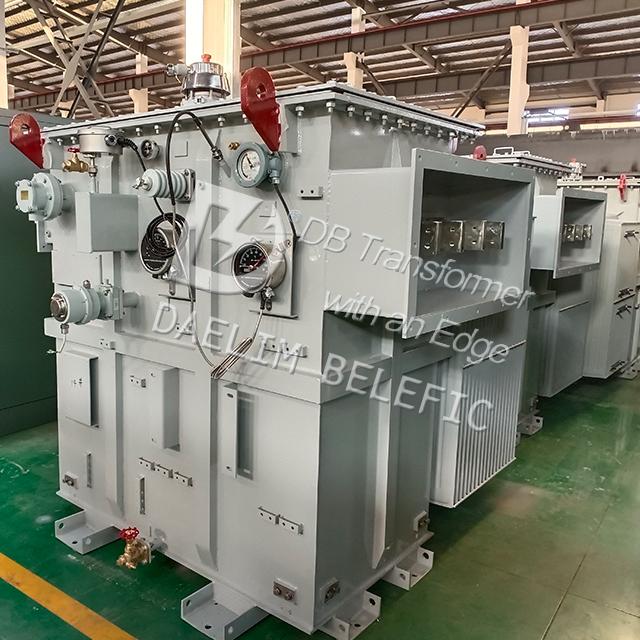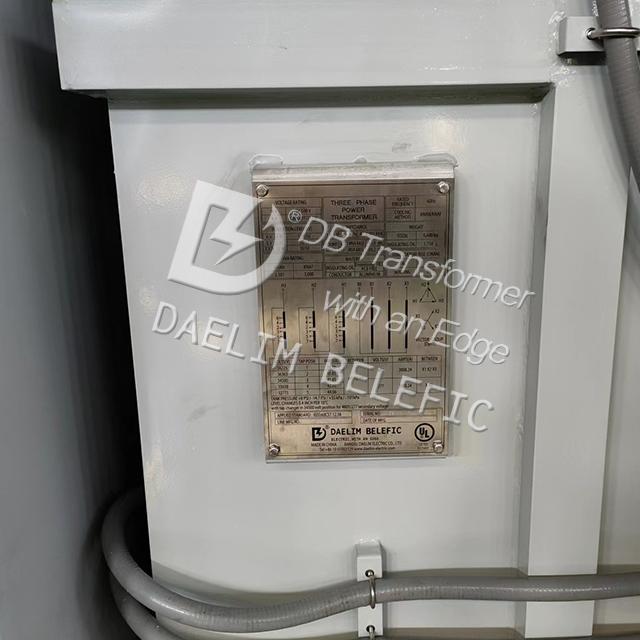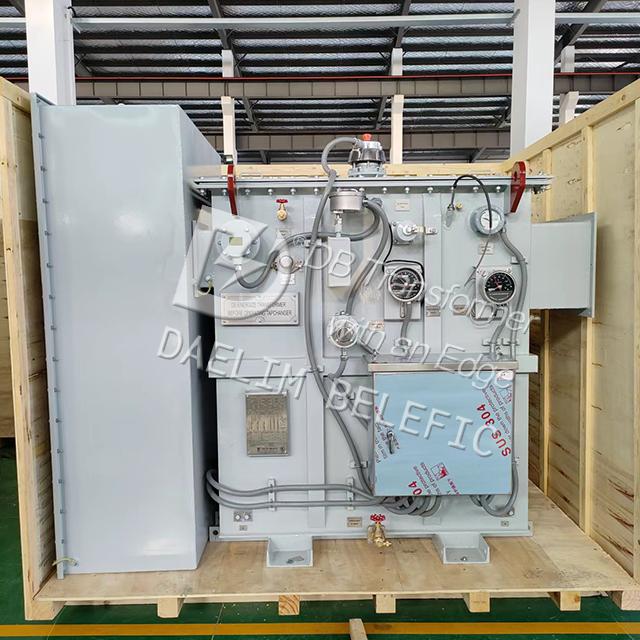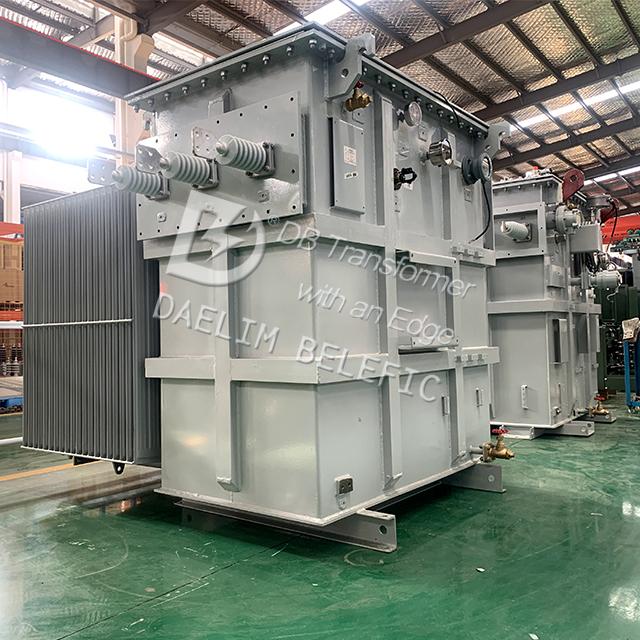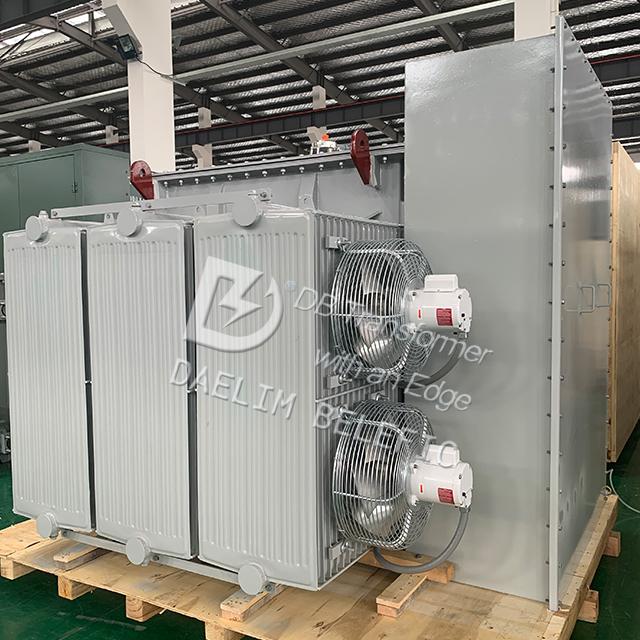 Primary Voltage Ratings:

2.4kV/4.16kV/4.8kV/6.9kV/7.2kV/12kV/12.47kV/13.2kV/13.8kV/23kV/34.5kV/44kV

Secondary Voltage Ratings:

208Y/240/480/600/2400/4160Y/4800/12000/12470/13200/13800

TYPE:

Oil immersed

BIL:

95
Daelim's substation transformers are oil-filled and hermetically sealed with ul/cul,csa. High voltages up to 44kV, Ratings up to 15MVA. These types of transformers are components of partable substations and are connected to high and low-voltage switchgear. They are widely used in areas where power distribution is required, such as residential, commercial, and industrial developments.
---
Quote Now
---
Description
---



How To Purchase 3000kVA Transformer In USA & Canada
Daelim substation transformer certificates
Daelim is a professional transformer supplier. Has 20 years of experience in international standard transformer design and export. Has passed the third-party professional level of UL/cUL, CSA, and IEEE certification.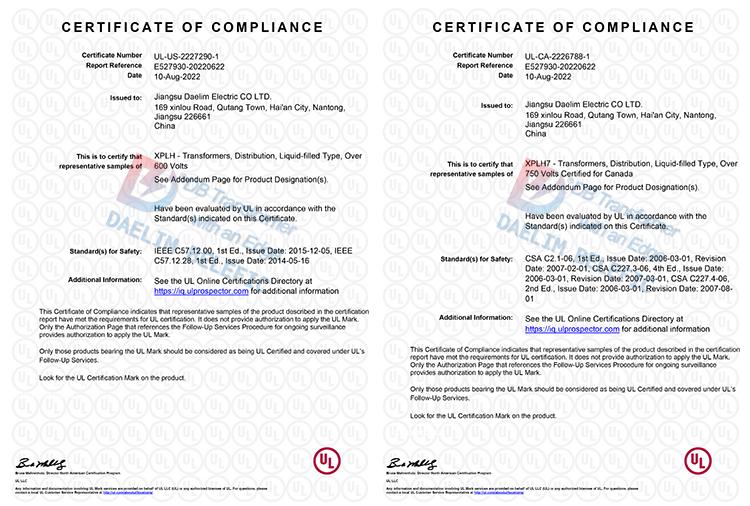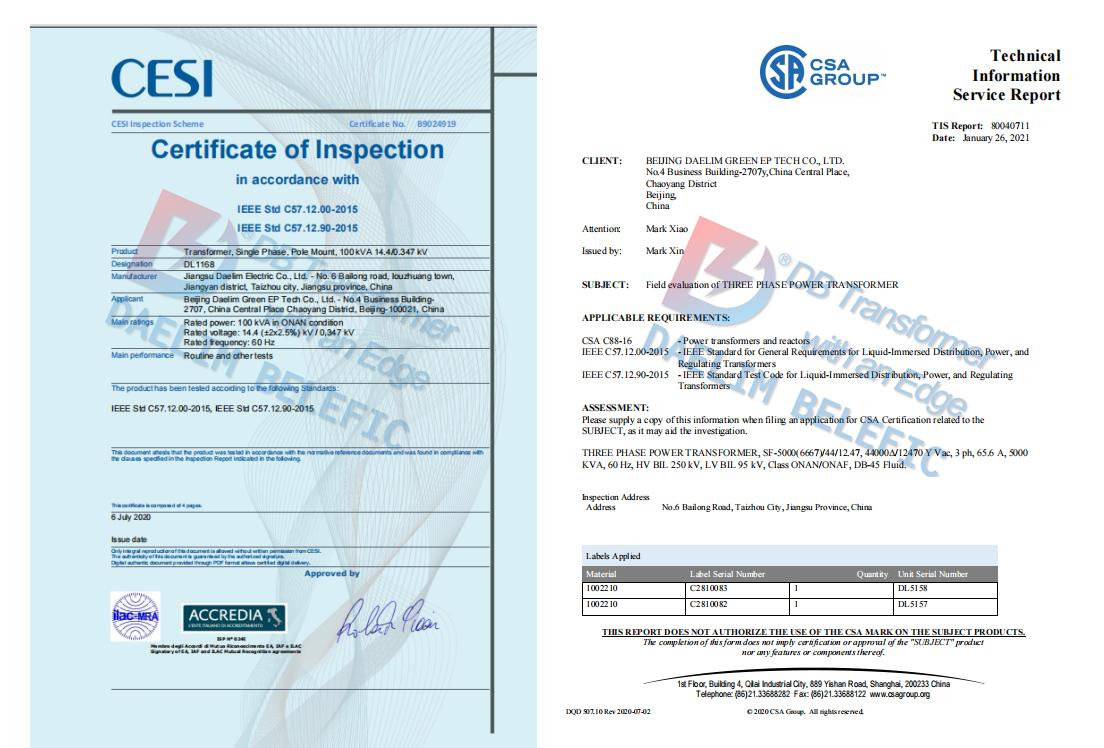 10.5MVA-13.8/2.4kV Substation Transformer
Daelim Transformer Advantages
Local services
There are transformer after-sales service, installation, and maintenance teams in Canada, the United States, Australia, Ecuador, Chile, and other places. Provide 24-hour technical and consulting services. There is a local after-sales service team with rich experience in power engineering to help you solve all problems related to transformers.
Transformer project solutions
Daelim transformers are not just transformer manufacturers and suppliers. It has a professional power technical engineer team to help you solve technical problems and provide the best solution for your power project. The Daelim team has provided many transformer solutions to customers in North America, Europe, South America, and Australia, such as Bitcoin mining areas, factories, residential areas, wind power generation, solar photovoltaic power generation, battery energy storage systems (BESS), etc.
Transformer Customized service
The engineering team of Daelim Transformers has more than 20 years of experience in international standard design and is proficient in various international standards worldwide. Whether a power project in the United States, a bitcoin mining project in Canada, or a skid-mounted substation project in Australia, Daelim engineers can design transformers according to the project and technical requirements.
High-quality and fast delivery
Daelim has strict technical and quality control system to ensure the safety and reliability of each transformer. There is also a third-party inspection agency UL to supervises the entire quality system of the factory every three months. Therefore, you can buy Daelim transformers with confidence.
In addition to guaranteed quality, another advantage of Daelim transformers is fast delivery. The production time of conventional distribution transformers is 6-8 weeks.
Learn more: The Ultimate FAQs Guide 5000kVA Transformer
Substation Transformer Specifications
| | | | | |
| --- | --- | --- | --- | --- |
| Rating | Height(inch) | Wide(inch) | Deth(inch) | Total Weight(lb) |
| 750 kVA | 90 | 50 | 60 | 6400 |
| 1000 kVA | 90 | 60 | 70 | 7300 |
| 1500 kVA | 95 | 60 | 75 | 9500 |
| 2000 kVA | 95 | 65 | 75 | 11400 |
| 2500 kVA | 95 | 65 | 80 | 13100 |
| 3000 kVA | 100 | 70 | 90 | 15800 |
| 3750 kVA | 105 | 70 | 90 | 18200 |
| 5000 kVA | 105 | 75 | 95 | 22000 |
| 7500 kVA | 120 | 80 | 110 | 29000 |
| 10000 kVA | 130 | 80 | 135 | 32800 |
| 12000 kVA | 130 | 85 | 135 | 38200 |
| 15000kVA | 130 | 130 | 135 | 70000 |
If you need other capacities of the substation transformer, please contact the Daelim team for accurate technical solutions and quotations.
Substation Transformer Standard Features
Standard Features

*Carbon steel, optional stainless steel tank

*Capacity: 225kva —20MVA

*Primary Voltage: 13800V,23000V,34500V,44kV or others

*Secondary Voltage: 208V ,12,470V,132,00V,13,800Vor others

*Bushings: Top-mounted / Side-mounted

*Insulation Fluids: mineral insulating oil, Envirotemp™ FR3™ fluid,

*Standards: ANSI/IEEE, DOE, CSA, AS/NS, IEC, etc

* Insulating mineral oil

* 60/50 Hertz operation

* Externally operated de-energized tap changer with

2* 2.5% full capacity taps above and below nominal

* 65°C average winding rise

* HV and LV bushings

* HV and LV flange connections

* Pressure-vacuum gauge

* Liquid level gauge

* Liquid temperature gauge

*Pressure test valve

* Drain/filter valve with the sampling device

* Tank lifting lugs

* Corrosion-resistant nameplate

* Hydran provision (above 7.5 MVA)
You may enjoy pad transformer:3 Phase Pad Mounted Transformer
Substation Transformer Optional Accessories
The accessories that come with the Daelim substation transformer have electric shocks to allow remote operation and control of the transformer. We have international famous brands for accessories, such as ABB, Qualitrol, Quality, MR, etc. If you have brand requirements for transformer accessories, please let the Daelim team know.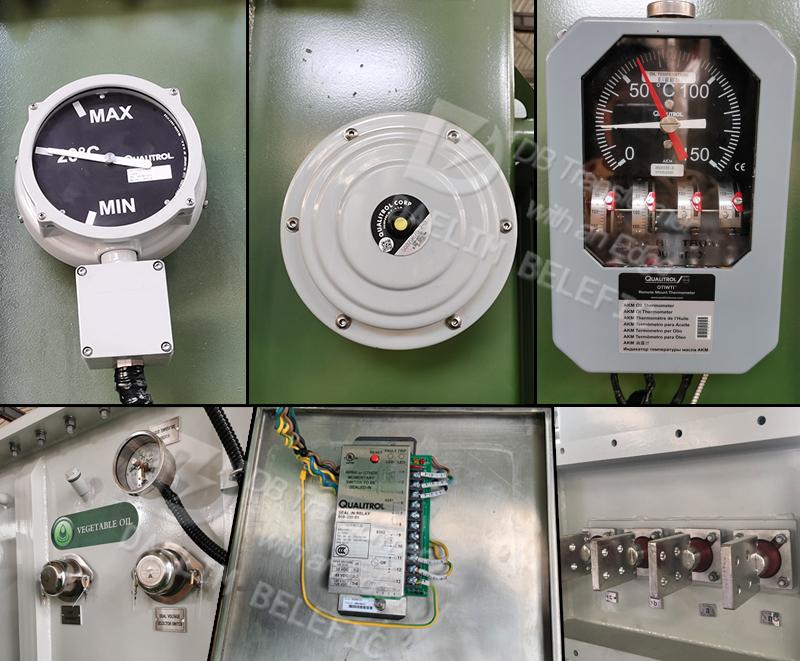 Optional Accessories

• High-fire point fluid, such as silicone, hydrocarbon, or vegetable fluids. (up to 10 MVA)

• 55°C 55/65° C average winding rise

• Forced air cooling

• Forced air cooling with 2 stages (from 7.5 MVA and up to 15 MVA)

• Removable radiators

• Pressure relief device

• Winding temperature device

• Sudden pressure relay with or without seal in

• Devices with alarm contacts

• Top filter press valve
• HV & LV air terminal compartments
• HV lightning arresters • Current transformers
• Neutral grounding resistor

• Special impedances

• Low losses

• Special environment (i.e: classified areas)

• Special/low sound level

• Retrofit to specific dimensions

• Non-standard loading conditions such as harmonic loading or specified K-factor

• Stainless steel removable radiators

• Galvanized steel removable radiators

• Special paint for marine ambient

• Special paint thickness

• Special colors

• CSA compliance

• Other special features upon request
Try for free: Solar Transformer
Design Performance Tests
The design performance tests include the following: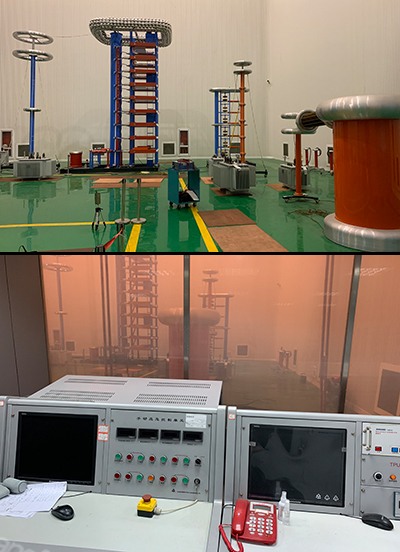 *Temperature Rise: Our automated heat run facility ensures that any design changes meet ANSl® and IEEE® temperature rise criteria.

* Audible Sound Level: Ensures compliance with NEMAO requirements.

* Lightning Impulse: To assure superior dielectric performance, this test consists of one reduced wave, two chopped waves, and one full ave in sequence, precisely simulating the harshest conditions.

* Other performance tests such as short-circuit capability tests, listing, and moving devices tests can be executed while specified by the customer.
Get it now: How to test a power transformer?
Transformer Test
Each transformer must be tested before leaving the factory. The routine tests include
•Ratio, Polarity, and Phase Relation
•Resistance
•Applied Potential
•Induced Potential
•Loss Test
•Leak Test
•Operation tests of all devices: All electrical and electro-mechanical devices shall be operated both in auto and manual mode for proper sequencing/staging and function.
If you need special tests like short circuits, Daelim Transformer can do that too.
Daelim small substation transformer test report
Daelim will send a transformer report to the customer before the transformer is packaged and shipped. All physical and electrical properties of the transformer can meet or exceed the standard before delivery.
The following table is a test report of a 3000kVA small substation transformer produced by Daelim for customers in the Canadian market.
Ratings & Transformer Main Information

1. Phase

3Ø

2. Capacity

3000KVA

3. Core Type

Wound

4. Cooling Method

ONAN

5. Rated Frequency

60Hz

6. Applied Standard

CSA C88-16

7. Vector Group

Dyn 1

8.1 Rated Primary Voltage

4160V

8.2 Rated Secondary Voltage

400V

9.1 Rated Primary Current

416.4 A

9.2 Rated Secondary Current

4330.1A

10.1 Insulation Primary Level

LI/AC:60/19 kV

10.2 Insulation Secondary Level

LI/AC:30/10 kV

11. Date Of Manufacturer

April 16, 2022

12. Oil Volume

1500L

13. Total Weight

6500 kg
1、Specification

Rated Capacity

3000

Product Type

SL-3000/4.16

60HZ

Factory Serial




No.

DL2204019

3Voltage Combination

HV(kV)

4.16

Current

HV(A)

416.4

Angular




displacement

Dyn 1

LV(kV)

0.4

LV(A)

4330.1

2、 Measurement of voltage ratio: Tolerance(+/-0.5%)

Tapping Position

HV and LVThe Voltage Value of the Test




The Grade and Accuracy: QJ3 5A




Grade 0.2

HV (

V)

LV(

V)

HV/LV(

%)

AB/ab

BC/bc

AC/ca

A

4368

400

-0.18

-0.18

-0.18

B

4264

0.23

0.23

0.23

C

4160

-0.02

-0.02

-0.02

D

4056

0.39

0.39

0.39

E

3952

0.12

0.12

0.12

3、

Measurement of winding resistance

(

Routine)

Tapping Position

Winding Resistance




Measurement

HV (Ω)

LV(Ω)

AB

BC

CA

ab(Ω)

0.0002803

A

0.03066

0.03061

0.03085

B

0.02999

0.02998

0.03017

bc (Ω)

0.0002888

C

0.02904

0.02906

0.02920

D

0.02835

0.02934

0.02850

aC(Ω)

0.0002911

E

0.02713

0.02714

0.02720

The Meter NO. and Grade of Accuracy

HCR3102A




Grade 0.2

Temperature

15℃

Humidity

63%

4、No-load loss and no-load current test.

Test Items

No-Load Loss at 100% rated voltage W

No-Load Current %

Measured Value

2941

0.16

5、Load loss and Short circuit test.

Test Items

Load Loss at 85°C and rated voltage W

Total Loss W

Short Circuit Impedance at 85°C

Measured Value

27735

30676

5.32

6、 Applied voltage test

Power Frequency




withstand Voltage Test

Test Time

60 S

The Test Voltage(kV)

HV19 /LV10

The Test Result

No flashover

7、Induced Over Voltage Withstand Test

Induced Over Voltage




Withstand Test(kV)

0.8 (RMS) for L.V. bushing

8、 Insulation Resistance test

location

Insulation Resistance( M Ω

) at 10

℃ R60

HV-E

>2500

LV-E

>2500

9、 Other Information.

The Active Part's Weight




of Lifting

The Weight of Insulation Oil

Total Weight

The Temperature Rise of the




Oil

Oil Pressure

3060Kg

1500L

6500Kg

<65K

45KV

10、

Leakage test

(

Routine)

Test method

Applied pressure(

kPa)

Duration(

h)

Residual pressure(

kPa)

Result

The static pressure




method

50

12

48

No leakage and no




damage
Daelim Substation Transformer Packaging
Daelim transformers are usually packed in two ways, one is wooden box packing, and the other is wooden pallet packing. It is mainly based on whether the shipping is FCL or LCL.
The whole container transportation adopts the packaging method of wooden pallets, which can save costs while ensuring safety during transportation.
The transformers are packed in wooden boxes when they are transported in LCL because the wooden boxes are sufficiently strong and stable. The safety of the transformer can be guaranteed on the bumpy road.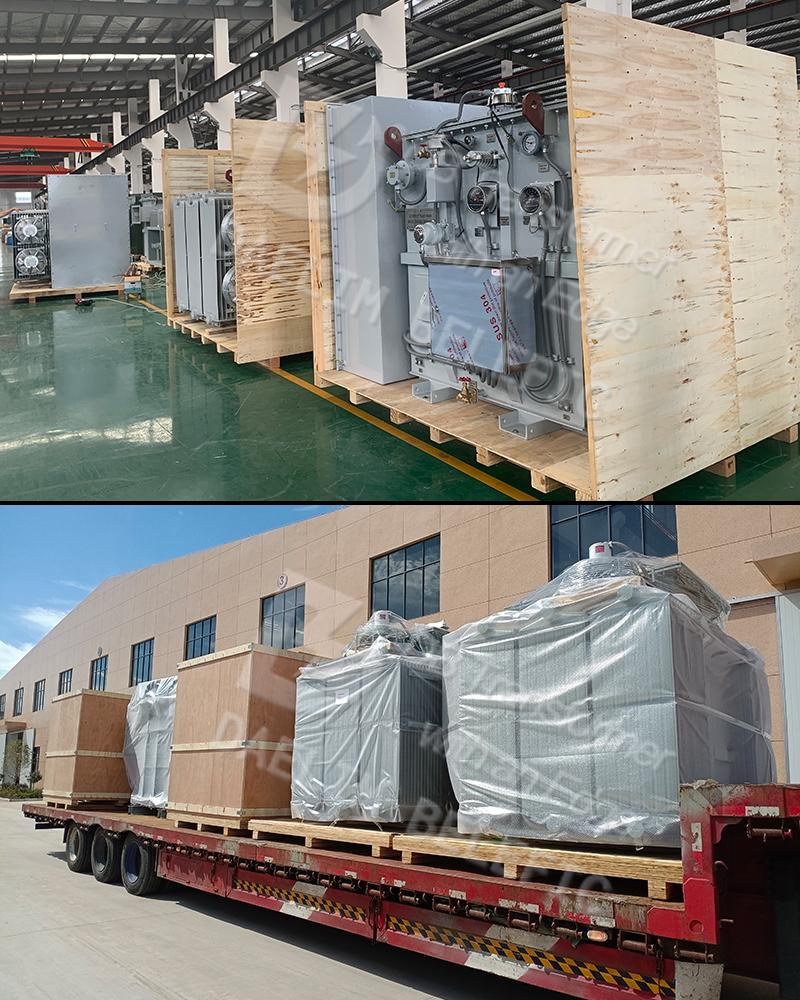 Daelim Factory
Daelim will send a transformer report to the customer before the transformer is packaged and shipped. All physical and electrical properties of the transformer can meet or exceed the standard before delivery.
The Daelim factory is located in the hometown of transformers, Haian, Jiangsu, where there is a complete supply chain of transformers and skilled transformer workers. It is only 200km away from Shanghai port.
Therefore, Daelim has the ability to deliver fast. You can check the progress of your transformer order and production link on the daelim website at any time.
Daelim also supplies three-phase pad-mounted transformers, single-phase pad-mounted transformers, Hv power transformers, pole mounted single phase transformers, and dry-type transformers.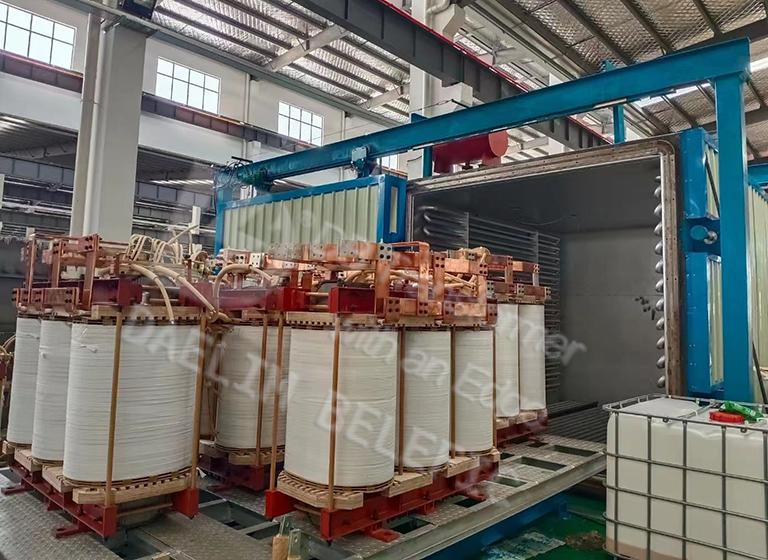 Quote Now
---
Please Write your message, ask for best price, we will reply you soon, thanks