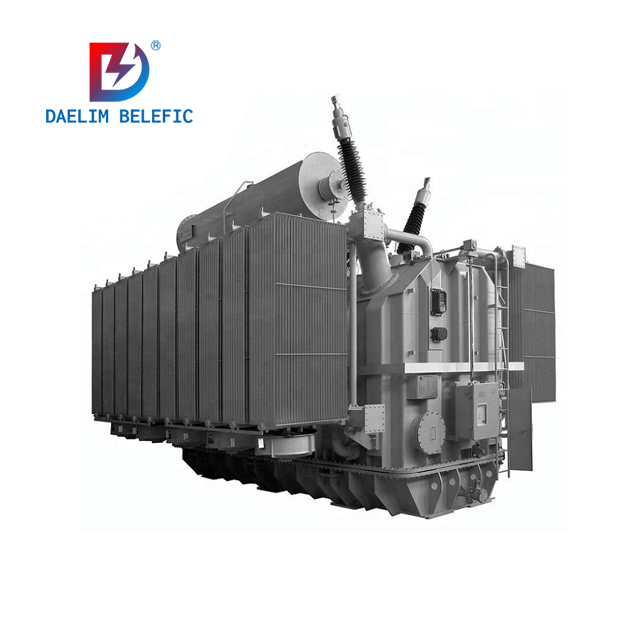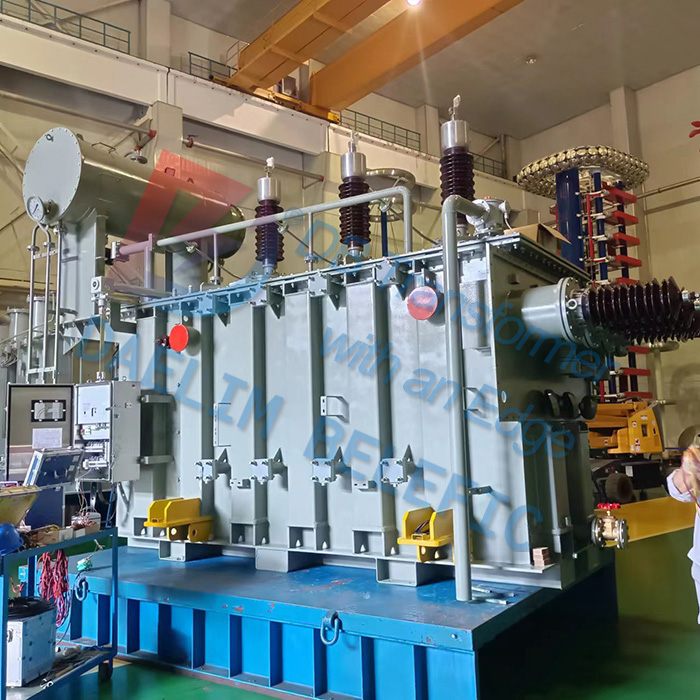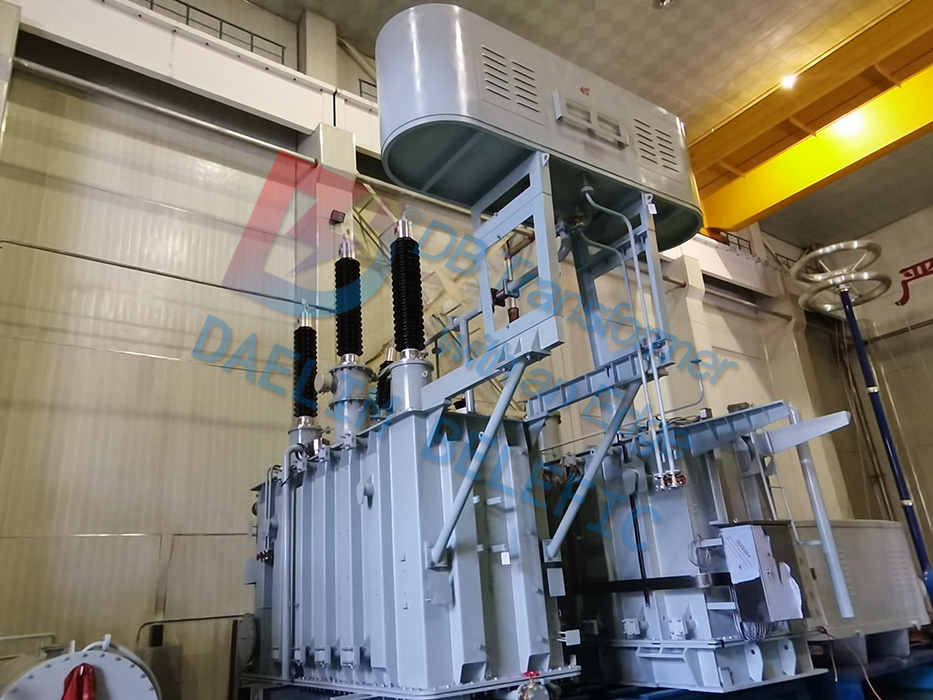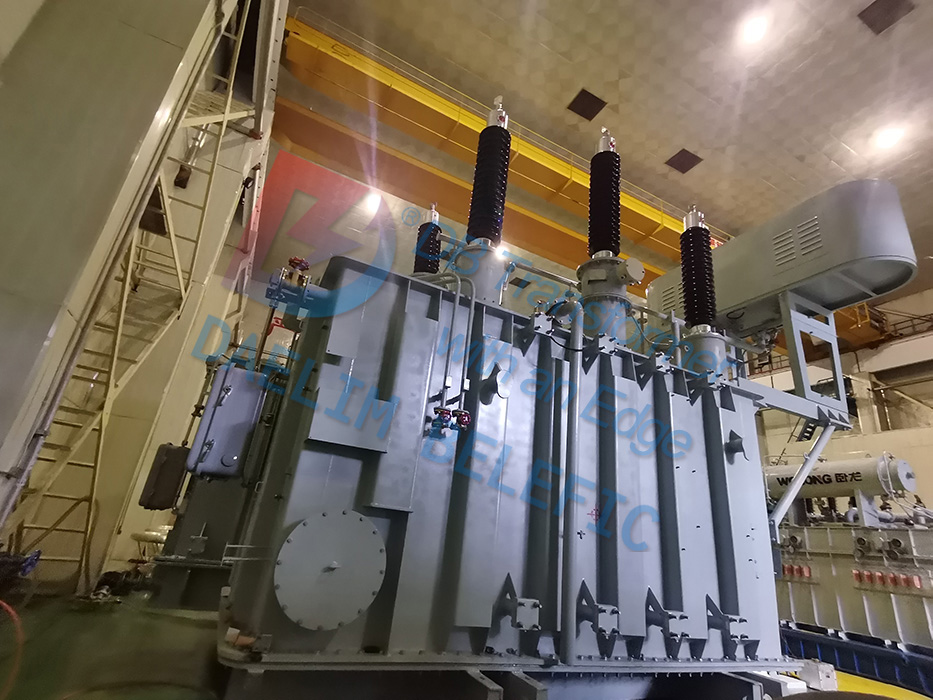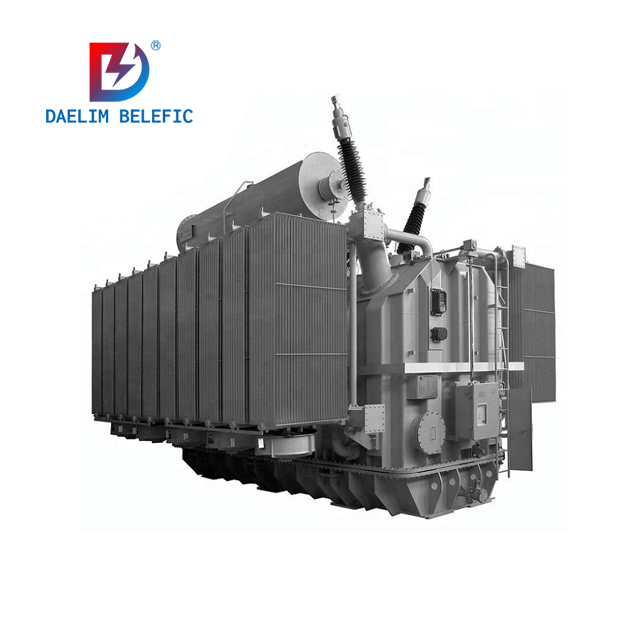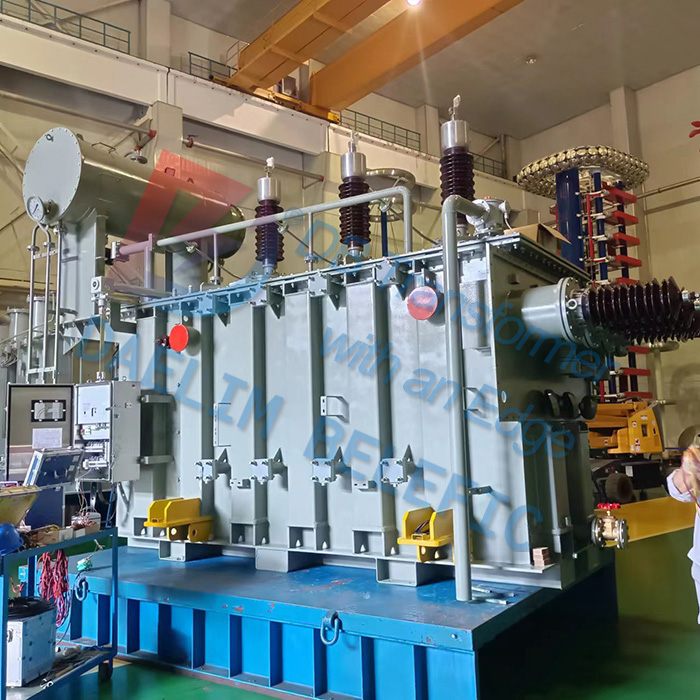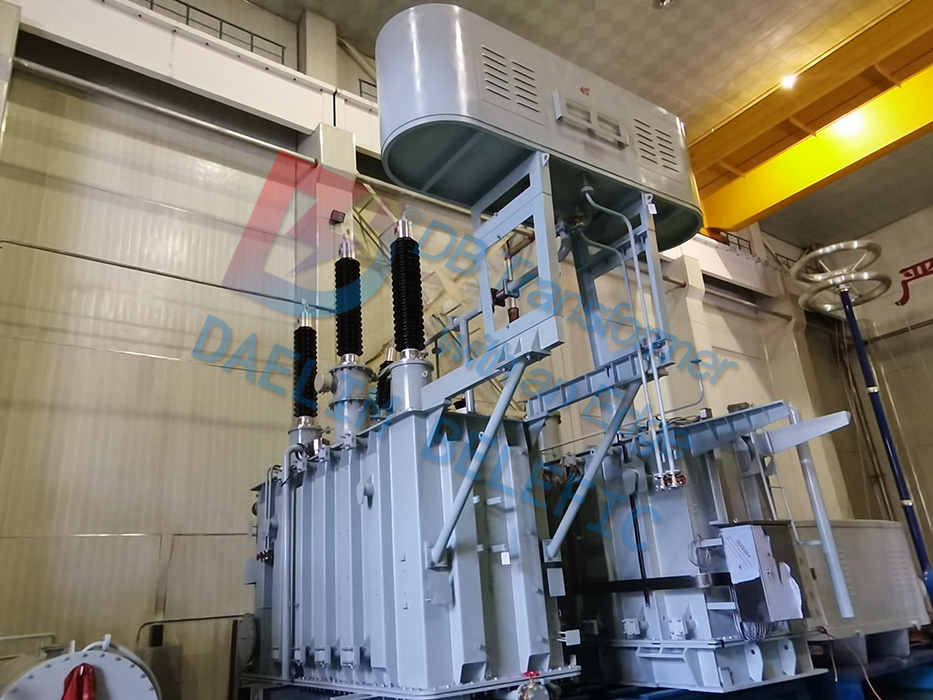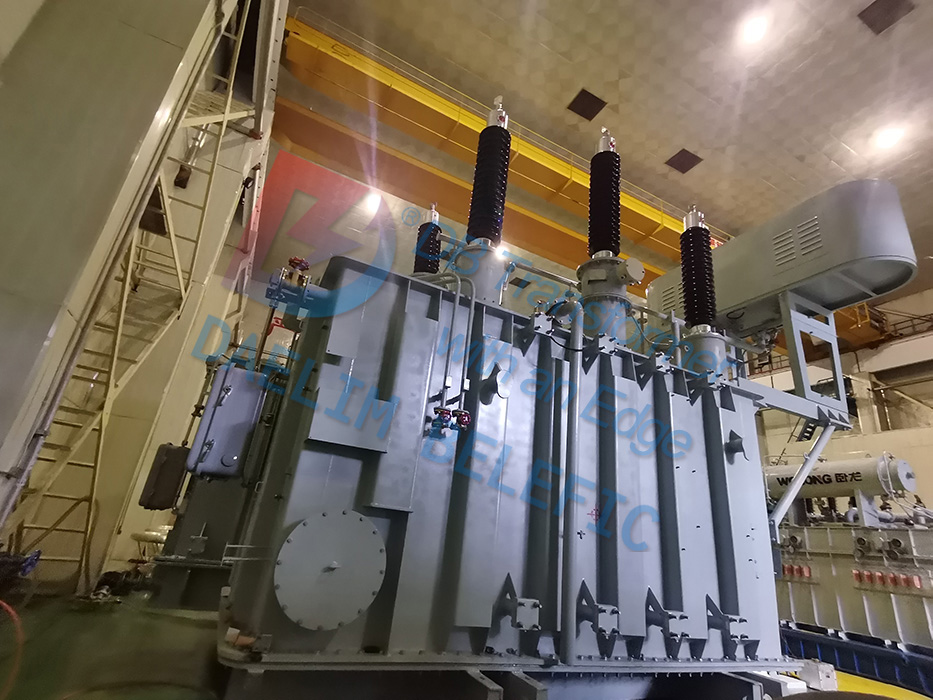 Primary Voltage Ratings:

242/220kV or others

Secondary Voltage Ratings:

69/35/37/34.5/20/11/10.5/6.6/6.3kV or others

H.V. TAP RANGE:

±8×1.25% or others

CONNECTION TYPE:

YNd11 or others
Daelim 220kV 230 kV transformers are according to international standard1. GB 6451 Specification and technical requirements for oil-immersed power transformers;2. IEC 60076 Power Transformers;3. AS NZS 60076 Power Transformers;4.CSAC88-16 Power Transformers;5. ANSI/IEEE C57.12.00 IEEE Standard for General Requirements for Liquid-Immersed Distribution, Power, and Regulating Transformers;6. GOST R 52719 Power Transformers - General Specifications; 7. EN60076 Power Transformes8. Local After-Sales Services In North America South America and other regions respond to your needs within 24 hours. etc, the power ratings are up to 270 MVA, and for voltages up to the highest insulation class of 900 kV.
---
Quote Now
---
Description
---
Overseas Project Cases
This 10MVA 230 kV Power transformer is for bitcoin mining in Houston. It was manufactured in our factory in Jiangsu Province and it complies with IEEE standards.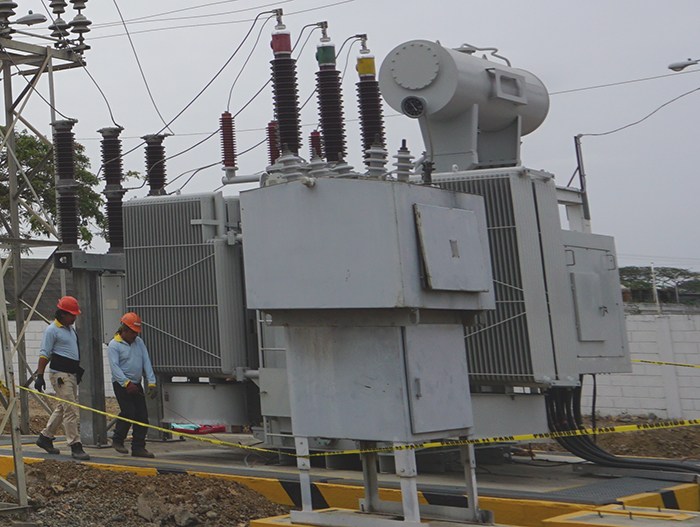 This 20/30MVA 220 kV power transformer was manufactured for a power station in Ecuador.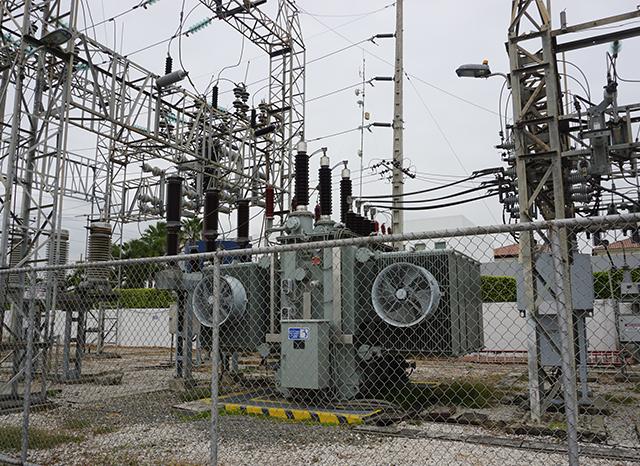 Daelim 220 kV/230 kV transformer, use Japanese Toshiba analysis software and our company's special calculation and validation procedures for the transformer core, winding, implement body, lead, fuel tanks, etc. Parts of the optimal design and carrying on the Omni-directional validation, ensure product performance. Superior process equipment, elaborate material selection, and efficient manufacturing make the transformer have small volume, lightweight, low loss, low partial discharge, low noise characteristics. The product quality is superior, energy conservation and environmental protection, easy installation and maintenance, reliable operation, and effectively reduced product running costs.
Daelim offers transformer solutions such as high efficiency, environmentally friendly, maximum short-circuit strength, overload capability, high-temperature operation, reliable start-up after a power outage, and low maintenance costs solutions, applied in renewable projects, urban substations, utilities, industrial applications, etc.
Daelim Advantages
• Prompt preparation of bids
• Optimized, consistent end-to-end project management
• Noticeably shorter production and delivery times
• Very high delivery reliability
• Fast, standardized documentation
• Just-in-time delivery
220kV/230kV Transformer Details
Core Assembly
The iron core of the 220kV/230kV power transformer is made of cold rolled, granular-oriented, low-loss, and high magnetic conductive silicon steel sheet, which is of multi-step completely tilted structure to reduce the loss and noise.
Iron core with fixed clamps optimizes the design so as to ensure mechanical strength and reduce leakage losses.
The adoption of PET banding structure ensures the damp force of the core column and lowers the noise.
Coil Winding
Daelim 220kV and 230kV transformer HV winding adopt entanglement or inner screened continuous type with phase insulation structure to ensure insulating strength.
MV/LV windings adopt high strength or adhibit-transposition conductors and forced cooling to reduce the temperature rise and enhance the capability of short circuit withstand.
Interleaved, shielded disc, helical, disc, or layer construction (depending on voltage and impulse rating)
Active- parts Assembly
Cold pressing ensures the cleanness of the body's active parts and the reliability of leads.
Daelim 220kV and 230kV transformer uses the entire assembly and insulation material to reduce the assembly time and effectively ensure the size and shape of the insulating structure.
HV lead adopts specially molded insulation parts for protection which effectively guarantees its insulating strength and reduces partial discharge.
Vapor phase

Daelim's modern vapor phase system is the quickest and most effective way to dry transformers.
This process ensures the perfect drying of the 220kV transformer, which brings a longer transformer life. Compared with non-steam, the drying of steam will also be reduced by more than 50 %.
Passing this time savings along the production schedule results in quicker delivery.
Oil Tank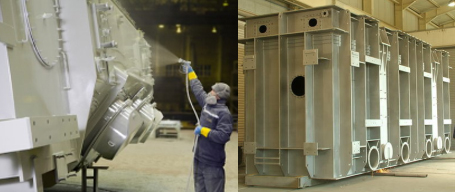 The 220 kV 230 kV transformer fuel tank uses the three-dimensional finite element strength analysis and Pro-E mold, which enhances mechanical strength.
Adopting of welding automatic submerged arc-welding and ultrasonic fluorescence leakage test to guarantee leakage free.
The surface coating is strictly controlled.
Laboratory Test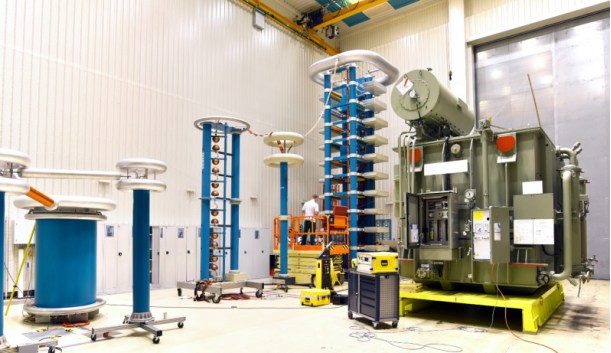 220 kV 230 kV transformers testing according to ANSI / IEEE C57.12 I IEC 60076 Standards.
Oil Laboratory
The oil in 220KV 230KV Transformer is based on ASTMD-3487 /2002 / IEC 60296 / IEEE C57.106-2002 / IEC 60422 standards for physical and chemical analysis and chromatography.
220 kV transformer specification
Three-phase three winding non-field excitation changer self-coupling power transformer

Rating
(kVA)

Voltage Combined

Step up Combination

Step Down Combination

HV(kV)

MV(kV)

LV(kV)

No Load Loss

Load Loss

No Load Loss

Load Loss

31500 kVA

220±2
×2.5%


230±2
×2.5%


242±2
×2.5%

115
121
6.6
10.5
11
35
37
38.5

25

117

22

99

40000 kVA

29

144

26

121

50000 kVA

34

170

30

144

63000 kVA

40

201

36

171

90000 kVA

50

276

46

234

120000 kVA

10.5
11
13.8
15.75
18
35
37
38.5

62

340

56

288

150000 kVA

73

405

66

342

180000 kVA

84

463

76

387

240000 kVA

99

595

89

504
Three-phase duplex winding power transformer on load changer

Rating
(kVA)

Voltage Combined

No Load Loss

Load Loss

No Load current

Short-circuit impendance

HV(kV)

LV(kV)

31500 kVA

220±8
×1.25%

230±8
×1.25%




6.3
6.6
10.5
11
35
37
38.5

38

135

0.7

12-14

40000 kVA

45

157

0.63

50000 kVA

54

189

0.56

63000 kVA

63

220

0.56

90000 kVA

80

288

0.49

120000 kVA

10.5
11
35
37
38.5

99

346

0.49

150000 kVA

116

405

0.42

180000 kVA

135

468

0.42

120000 kVA

66
69

102

355

0.49

150000 kVA

120

415

0.42

180000 kVA

140

475

0.42
Three phase three winding power transformer on load changer

Rating
(kVA)

Voltage Combined

No Load Loss

Load Loss

No Load current

HV(kV)

MV(kV)

LV(kV)

31500 kVA

220±8
×1.25%

230±8
×1.25%

69
115
121
6.6
10.5
11
35
37
38.5

44

162

0.77

40000 kVA

52

189

0.7

50000 kVA

60

225

0.63

63000 kVA

70

261

0.63

90000 kVA

10.5
11
35
37
38.5

92

351

0.56

120000 kVA

115

432

0.56

150000 kVA

135

513

0.49

180000 kVA

156

630

0.49

240000 kVA

193

780

0.45
220 kV Power Transformer Standard Features
Capacity range:Through 60 MVA (ONAN), with high-voltage ratings

through 230 kV (900 kV BIL)

Service Location: Outdoor

Core: Regular grain-oriented; mitered cruciform with step-lap

construction

Coils: Cylindrical construction; all copper windings, custom tempered per design requirements; circular windings with the rectangular or continuously-transposed conductor;

helical low-voltage windings; continuous disc medium-voltage

windings; shielded disc high-voltage windings

Radiators: Detachable panel type with shut-off valves; mild steel

Insulating oil: mineral oil typeⅠ& type Ⅱ

Tank Cover: Welded, Bolted

Manholes: On cover or tank

Tank Base: Flat bottom or Skid under the base

Tank Material: Mid Steel

Frequency: 60 Hertz

Winding Tem rise: 55℃

HV Taps: DETC, ETC in tank or out

− Above rated volts: 2 x 2-1/2% offload taps of full capacity

Below rated volts: 2 x 2-1/2% offload taps of full capacity

Valve: Drain and Filter Valves, w/Sampler

Lifting, Moving, and Jacking Facilities

Pressure relief valve

Magnetic oil-level indicator

Dial-type oil temperature indicator

Dial-type winding temperature indicator

Dial-type sudden pressure relay

Vacuum pressure gauge

Paint: Exterior polyurethane enamel, ANSI 70 gray color; interior

polyurethane enamel, white color

HV bushing: IEEE segment 1-4, on the top cover or in Air Terminal Chamber.

Porcelain Condenser, Solid Bulk, Solid Dielectric, Quick link

LV bushing: IEEE segment 1-4, Cover mounted or in Air Terminal Chamber Porcelain Condenser, Solid Bulk, Solid Dielectric, Quick link

Diagrammatic nameplate, engraved stainless steel

Transformer lifting lugs

Tank grounding pads
Optional Accessories
Below are optional accessories for Daelim 220kV and 230kV transformers.

Cooling: ONAN/ONAF, KNAN, KNAN/KNAF

Insulating oil: Natural ester( FR3 Enviro Temp, RAPO etc)

Frequency: 50 Hertz

Average winding rise: 55°C or 55/65°C

Future fan wiring and control

Automatic pressure relief device

Galvanized or stainless-steel radiators

Fans

Accessories with additional contacts

Controls Cabinet: NEMA 3R, 4, 4X

Customizable Colors

HV lightning arresters: Distribution Class,

Intermediate Class, Station Class

Harmonic allowances up to k-20

Seismic designs: Zones 1-4

Rapid Rise Relay

Neutral Terminations

Other Moving Facilities (Wheels)

Nitrogen gas fluid preservation system

Gas Test Valve

Schrader Valve

Junction Box

Fiber-optic temperature measurements

Line Dissolved Gas Monitor

Bushing Mounted Current Transformers

Fire Prevention System (SERGI)

On-line monitoring system

Electrostatic shield

Special/low sound level

Special environment (i.e: classified areas)

Special paint for marine ambient
Quality & Certification System
DAELIM BELEFIC transformer manufacturing processes are standardized under the norm of ISO 9001:2015 quality, allowing us to have greater control over the production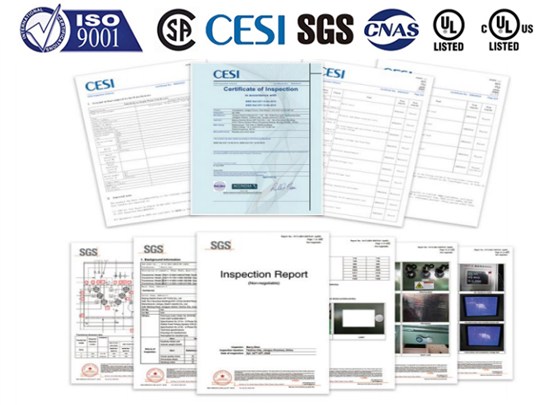 We offer a full range of testing compliant with ANSI C57.12 and CSA C88-M90 standards, as well as, specialty testing such as lightning impulse, sound, heat run, partial discharge, and SFRA.
Tests

Transformer Class

Class I (

≤

69 kV)

Class II (115-765 kV)

Standard

Optional

Standard

Optional

Winding resistance

•

•

Winding insulation resistance

•

•

Core insulation resistance

•

•

Ratio

•

•

Polarity and phase relation

•

•

Insulation power factor

•

•

Control (auxiliary) cooling losses

•

Single-phase excitation tests

•

•

Noload losses and excitation current

•

•

Impedance voltage and load losses

•

•

Zero-phase sequence impedance voltage

•

•

Temperature rise

•

•

Low-frequency dielectric tests

•

•

Low-frequency dielectric tests on axiliary devices

•

•

control, and current transformer circuits

•

•

Lightning impulse

•

•

Front of wave impulse

•

•

Swithing impulse

•

•

Partial discharge

•

•

Audible sound level

•

•

Operational tests (all devices)

•

•

Dissolved gases in oil

•

•

Leak test
Service & Support
DAELIM BELEFIC will work with you to identify your transformer needs and customize the solution. Once we know your exact requirements, our engineers will quickly recommend the right solution based on your specific needs.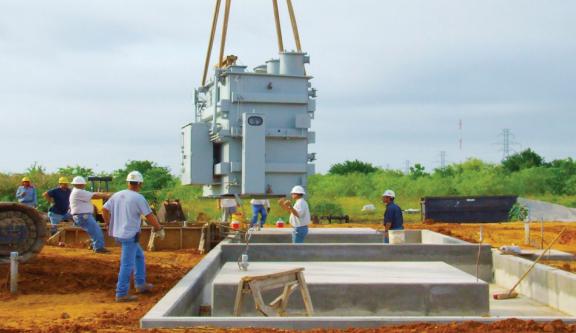 Expertise&consulting&: To meet performance requirements we are able to incorporate short circuit strength improvements, kVA upgrades, voltage changes, reduced losses, LTC modernization, sound level reduction, and tank modification. Our engineering team responds fast to answer technical questions from our customers.
Factory-to-Jobsite logistics support Delivery by ship and truck, the impact recorders measure and store three-axis impact data, identifying any abnormally severe impacts that might have caused damage to the transformer during transportation.

On-Site Technical Assistance: In Assembly, Oil Treatment, Testing, and Commissioning (Energization) by an Engineer

Training:by a Factory Specialist, about the operation and maintenance

Repair: Our technicians replace gaskets, broken bushings, and accessories, purify or replace the oil, sand, prime, and repaint the unit. When complete, the unit is fully tested.
Quote Now
---
Please Write your message, ask for best price, we will reply you soon, thanks